440-358-5858
1270 Mentor Ave. Painesville Twp. Ohio 44077
"Indoor & Outdoor Living"
Servicing Northern Ohio


Elite Dealer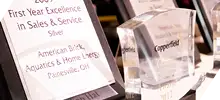 Voted #1
Best of The Best
- Fireplace Shop -
Fireplace
Shop
Outdoor Living Store
Services
At American Home & Energy Products we provide the following services ti our residential and commercial clients throughout the greater Cleveland, OH region:
Fireplace Installation: if you would like the help of an experienced fireplace installation company then you have come to the right place. We have over 25 years of experience in building and servicing fireplaces.
Fireplace Makeovers: thinking about a fireplace makeover? We have a large range of indoor and outdoor fireplace products to show you. Once you have chosen your new look, we can so all the transformation work for you.
Outdoor Living Designs: there is no doubt how valuable it is nowadays for a property to have outdoor living areas. At American Home we provide you with the most professional outdoor living design services so that you can get the best out of your outdoor space! Read More >>
Outdoor Kitchen Construction: no matter how large or small; how simple or complex; we can construct you the outdoor kitchen of your dreams. Your outdoors will become the entertainment hub of your property. Read More >>
Water Gardens: talk to one of the friendly staff members at American Home today for all the information you require on water gardens and features. Let our team build you a stunning water feature and transform the look and feel of your landscapes. We also provide maintenance services to ensure your water feature is sunning correctly.
Chimney Cleaning and Inspection: has it been quite some time since you have had a chimney clean or inspection? If the answer is yes then please contact us today and we will come out to your property and give your chimney an overhaul!
Contact Us
Free Estimate - Service Form